Hello! We're a team of 6 people (Barbilou, Mafer, Cubiick, Moog, Chossu and Arianus) who plan on making games and assets for all genres! Nice to meet you.

Magikya (Ma-yee-kee-a) is a Latin American game development team. We focus on a variety of games and sagas of ours, varying from existential lore-driven chaos to a living cube's little adventures.
Our Mascot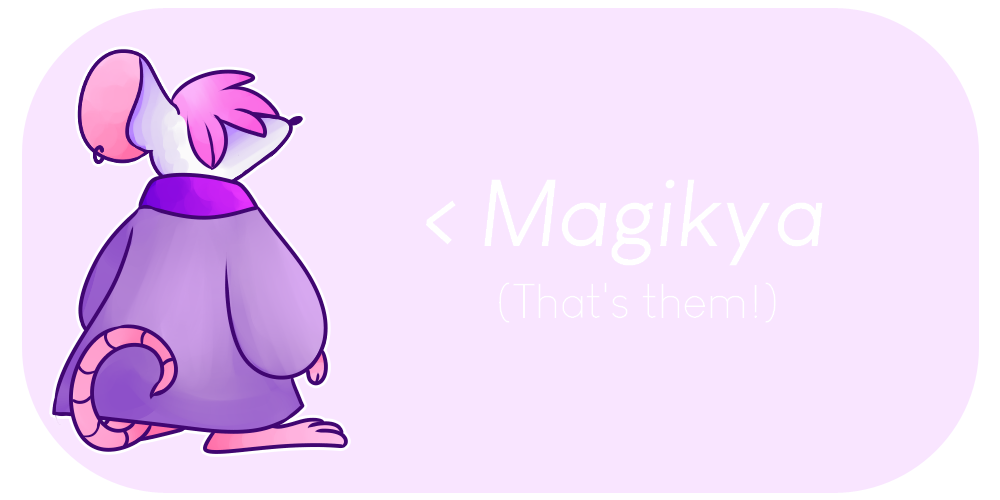 And say hello to Magikya, our mascot and a magic rat! They aren't the giant rat that makes all of the rules, but they surely are a charming addition to our team.
Ironically, they were originally going to be a cat, but there's too many cats around here (and I truly mean that!), so why not a cute tiny rodent?
They don't mean any danger, and plan on becoming the best magician ever in their planet! They also LOVE to play videogames, specially fantasy RPG ones!
Have fun!